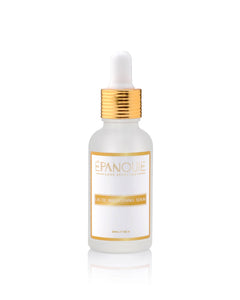 Mild but effective
I have recently added this to my routine - once or twice a week. I don't experience any irritation with this product and I see an improvement in the texture of my skin.
Like a facial in a bottle
This stuff makes my skin glow like no other. Pairing this with my nightly moisturizer has me waking up looking like I got a facial the night before. Your skin looks glowy, bright, and plump in the morning without having any scary tingly feelings. I have acne prone skin so I'm always scared that active products will cause me to breakout, but this has never given me that issue. I'm obsessed. A little goes a long way, it's worth every penny!
Great formula
I use this a few nights a week and wake up with the softest skin. I'm still waiting to see long term results with consistent use, hopefully will help with some texture and marks but so far so good.
Wayward no more
In a pinch, I've tried to find replacement lactic acid serums, but no other company comes CLOSE to Epanouie when it comes to quality and efficacy. I've ventured out, but I'm back and I'm here for good!
I really love this!! It's my second chemical exfoliant trial, first one was a BHA from a different company and it was a bad experience because i didn't follow instructions LOL , but I will honestly never try another because this lactic serum just works for me. My face feels so soft and plump whenever I use this product the night prior.
30 days so far nothing
Bought this for acne scars and hyperpigmentation along with the toner. I use in the evenings and use SPF 50 during the day. Haven't noticed a difference in my skin. Shipping took a long time
This product should be used a maximum of 4 times per week as stated in the directions. Avoid overexfoliating your skin or your hyperpigmentation will get worse. You don't cure longstanding blemishes by overusing active products. Best of luck in treating your skin concerns!
My absolute FAVORITE chemical exfoliant. I always wake up to bright skin. It literally reduces blemishes at night. I use this product 1-2x a week and have not swapped it out since I started using
Brightening
I really like this serum, my skin has been purging a lot and this helps brings down my inflammation and brightens my skin in the process.
Good product
I use it every other day, awaiting the results